Extra-Curricular: Clubs and Societies
Clubs and societies are at the heart of sixth form life at St. Michael's. Indeed, most clubs and societies within the school are established and run by sixth formers and include:
Model UN Society    Debating Club    Rotary Interact Society    Medical Society    Law Society     History Club
Geography Club      Engineering Club     Astro-Physics Club     Japanese Society   Dance Society    Creative Writing Club    
Rotary Interact
St Michael's is a proud host of their own Rotary International Interact Club, where led by the Head Team, sixth form committee members are able to plan and host their own charity events to raise money for causes that they feel passionate about. With our sponsor, Rotary International, we are able to link our annual charitable events to larger scale projects held by Rotary. Our most recent success was helping organise Chance2Dance with the Dance Society, where ticket sales were donated to Children of Rwanda, an international effort to promote sustainable education through long term developments and investments. We also undertake smaller fundraisers to help local communities and to reinvest into the school, making Interact a rewarding and fulfilling experience.
Tifanny Lok, Deputy Head Girl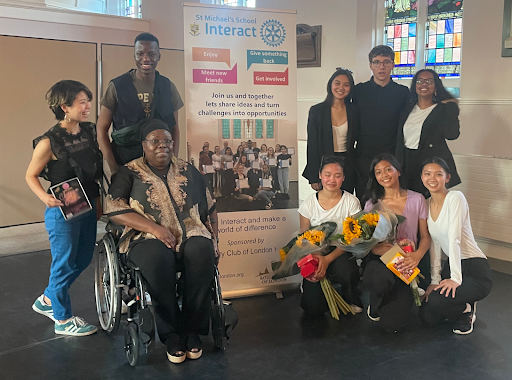 Debate Club
Running every Tuesday lunchtime, Debate Club is a lively, exciting way to connect with students in the years above and below. Each session we cover a piece of news or a current affair, which each member has the opportunity to share their opinion on. Then, in a low-stakes environment, we discuss and argue them, in preparation for competitions which the club engages in regularly. If you're interested in learning something new, gaining confidence, or making new friends with similar interests, debate club is the perfect place to do so!
Elizabeth Bourn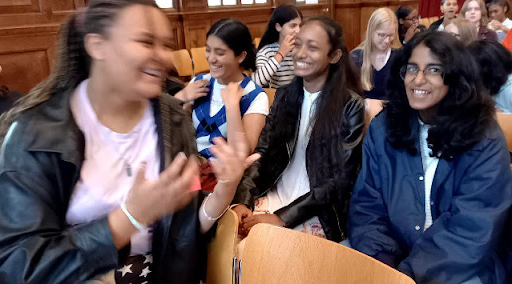 Dance Society
From leading dance club at lunch time to self-choreographing routines to perform at various shows/competitions, sixth-formers have always played an active role in leading dance society at St Michael's. Dance club is open to anyone in the school but there are also auditions in the autumn term for places on the dance team. Over the years, the dance team has been very successful, frequently placing at the Barnet dance competition and having the opportunity to represent Barnet in 2019 at the London Youth Games. Additionally, the dance team perform at Barnet Dance Festival and volunteer as runners to ensure the shows run smoothly throughout the week. In the summer of 2022, we performed at a primary school and ran a quick workshop with the children. At St Michael's, our annual dance show, "Chance 2 Dance", gives all students, across the school, the opportunity to showcase their dance talent in various styles of dance and perform in front of family and friends.
 Glenise Ballesteros and Elaiza Alagar-Reynon, Co-Captains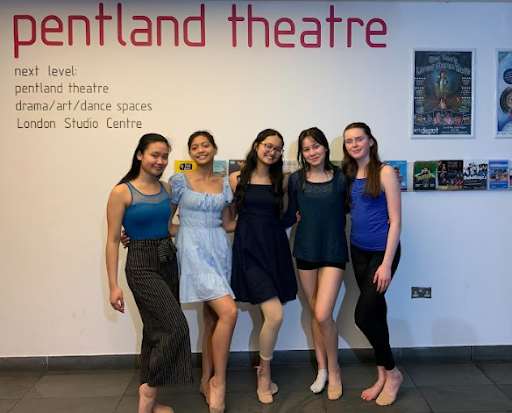 Sixth Form Band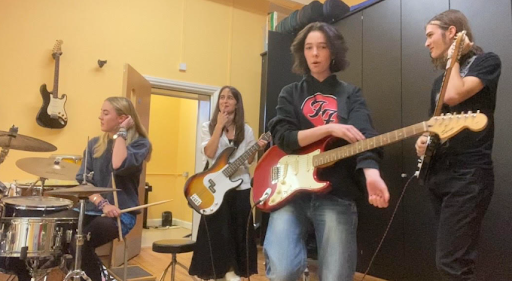 Love one another, as I have loved you