Tower Poetry Competition Success
28th April 2022
See Nico's winning entry below
Lux Aeterna
Oh Tall, Gracious House!
I move through you slowly.
And in the bathroom, wash my hair with meaning.
Tomorrow I'll use the soap that sits,
And sops with water and marks of teething.
But today I'll shine with water alone, and soak in this sullen feeling.
Tomorrow, the day after, and the day after.
My body is the housing thing–
For the thoughts that I'm constricted by.
I don't leave, or shift, or worry, or lift
And the cracked, cold ceramic will wake me up
For my night shift.
The House that I live in –she'll creak when i breathe in–
Tomorrow, the day after, and the day after.
On Sunday I'll frolic in a white dress maybe!
And a daffodil will brush my back.
Mother Nature will say 'I love you, have fun!'
She never dies,
Just floats in the pool and soaks in the sun
And she doesn't laugh out of courtesy so she rains instead
Like she has a thousand things to say, condensing in her head.
I do too, but I can't move so fast as to make it pour.
Because I can only be still here, I'm not like her.
I can let one tear seep
Like the salted grain of butter
Till it cracks open my skull, and the sun can melt and seal it.
And the letter stays inside my House to be pried open with my butter knife
Maybe tomorrow, the day after, or the day after.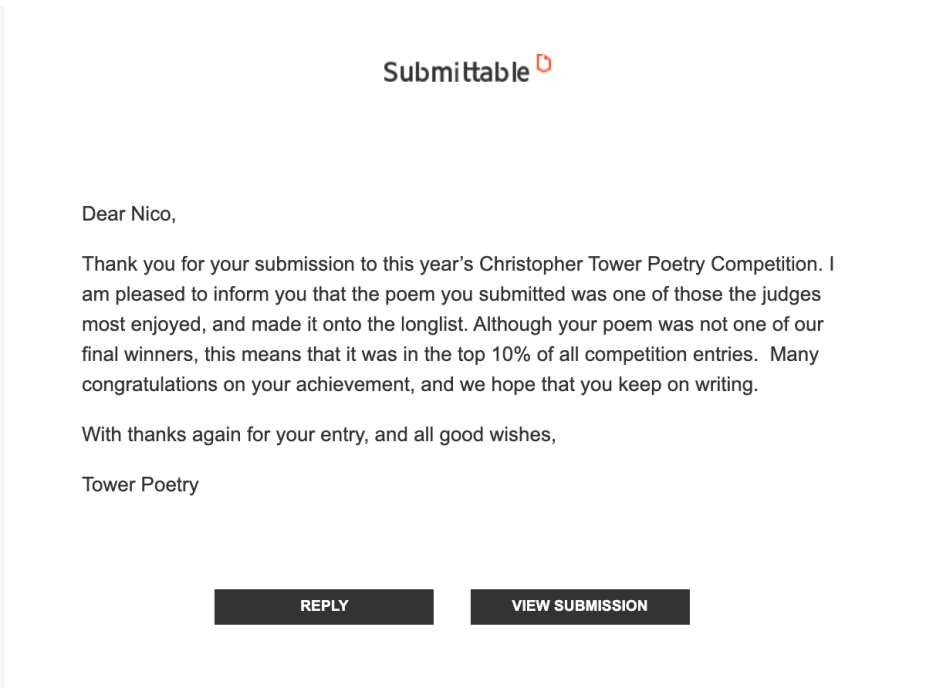 Love one another, as I have loved you